dwindt
Realism Realiser
Posts: 602

Reply
Re: Challenge 896: Gordon on the water
---
When you come to think about it, it's rather sad.

That little boat, made by hand. Most probably a pension project, that offered pleasure and tranquility to some elderly couple...until there was none...and that boat would stand until to far gone, riddled with dry rot.

I knew an elderly friend who is long past now, who lived in holiday resort on the Umtumvuna River, where my eldest brothers and i who go water skiing.

The elderly gent Bob, had a boat identical to this one. On most pleasant evenings, he would be seen launching his boat with a bottle of whiskey clamped under his arm. He'd fish all night and return in the morning, bloodshot eyes and flushed cheeks but he wouldn't be spent. He was content. He would still stand around and tell of his nights experiences with a smile and a joke before pushing off for his morning coffee and cat nap. By noon he'd be up, chatting to all the folk, wading knee deep at the edge of the river, helping others moor there boat or offering advise to all around.

I know it is Gordon's photo but I'm going to dedicate this render to Bob. God bless his soul...

Gordon, thank you for that grand reminder of a grand old friend.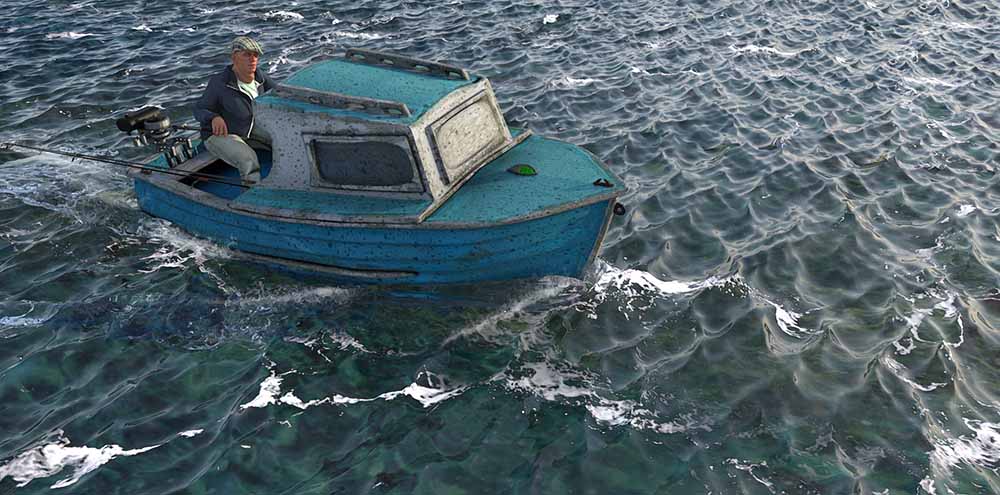 _________________
The grass is greener on the other side of the fence because there is more $hit there.